Gatwick Audiology and Gozone Care Partnership
Gatwick Audiology and Gozone Care are working together to provide a stress-free hearing care service at home.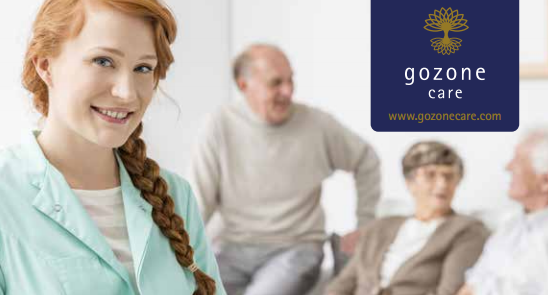 As a leading provider of the latest hearing care provider, we understand that it is not always possible for some people to get to us without assistance. Therefore, we are pleased to announce our collaboration with West Sussex-based, family-run domiciliary care company, Gozone Care.
Figures show that 71% of people over 70 in the UK experience some level of hearing loss; which can result in feelings of social isolation that seriously impact their health and wellbeing.
Social isolation — especially as we age — increases the risk of numerous mental and physical health challenges, including depression, heart disease, abnormal immune systems, and even dementia and Alzheimer's disease.
The main reason for people to become socially isolated is hearing loss. Often, as hearing becomes challenging, people avoid social, business, or transactional situations where interaction is key — and instead choose to withdraw and isolate themselves.
Gozone Care and Gatwick Audiology recognise this and are working together to provide a stress-free home hearing care service.
The partnership offers a high standard of care from one of our friendly audiologists who will take the time to listen to any challenges you have been facing with your hearing and provide you with ear care services including earwax removal, hearing test, hearing aid fitting/services from the comfort of your home or at a nearby clinic, so you get a trusted and stress-free service.
We will work with your carer or family who is aware of your hearing health and history so we can gain an insight into your ear care needs, either in your own home or at a clinic local to home.
*a fee is incurred for home visits.